Got some Bitcoin laying around and wondering what to do with it? If you've ever asked yourself "What can I buy with Bitcoin?", you should definitely check out this list of interesting things you could buy with Bitcoin.
1. Giftcards
You can buy a wide range of gift cards from eGifter, Gyft and Purse.io by paying with Bitcoin. Gyft sells Gift cards from over 200 retailers. They're a great way to show love when you don't know what to buy for family and friends.
Everyone love pizza. In 2013, ForCoinsLLC launched PizzaForCoins – a site that lets you order Pizza and pay with Bitcoin at major pizza chains globally.
3. Flight tickets and Hotel Rooms
AirBaltic became the first airline to accept Bitcoin in 2014. It's now been joined by travel aggregators Expedia and CheapAir. BitcoinTravel is another site that accepts Bitcoin for many travel routes worldwide.
4. Anything on Overstock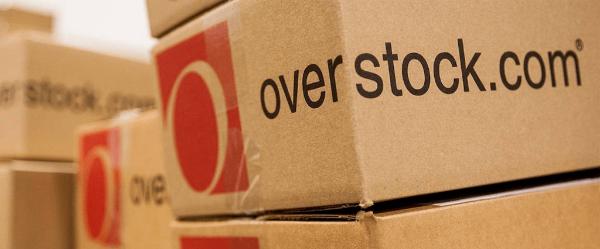 Overstock became one of the first retailers to accept Bitcoin in 2014, way before cryptocurrency was cool. In the first two months, the site processed over $1 million worth of Bitcoin in purchases. Its CEO went on to launch an ICO and has raised a lot of money as a result.
5. coque iphone Everything in Japan – What to Buy with Bitcoin
Japan is always ahead of the technology game. If anything high-tech is popping, trust the Japanese to immediately adopt it. In early 2017, Bitcoin exchange Coincheck and Recruit Lifestyle Co launched a point-of-sale-app for merchants to accept Bitcoin. There are over 250,000 stores accepting Bitcoin in Japan and the country has a record 3.5 million active cryptocurrency traders. coque iphone en ligne ALSO READ: THINGS TO KNOW BEFORE INVESTING IN BITCOIN IN NIGERIA
6. In-app purchases on Microsoft Store
Microsoft's stores accept Bitcoin. The company allows user pay for XBox purchases, buy movies, music as well as download apps – all with Bitcoin.
7. Video Game Purchases
Just like Microsoft, digital gaming networks like Steam, PlayStation Network, Big Fish Games and Zynga support store and in-app purchases using Bitcoin. coque iphone en ligne
8. Music
Many musicians have begun adopting Bitcoin as a payment channel for their music. Bjork, 50 Cents, and Imogen Heep are just a few musicians offering single and album downloads in exchange for Bitcoin.
9. University Tuition – Things You Can Buy With Bitcoin
Not only are universities teaching about cryptocurrency and blockchain, some are wholly accepting it. At our last count, there were 4 universities scattered across the globe. They are Lucerne University, Switzerland, ESMT Berlin, Germany, University of Nicosia, Cyprus and King's College, United States.
10. Make some Donations
If you love to keep your donations anonymous and cut some debit card fees, Bitcoin is the way to go. Foundations such as Wikimedia, Heifer International, Autism Speaks and Wikileaks accept donations in Bitcoin for the good they bring to the world. Your favourite website or charity might also be accepting Bitcoin as donations, you can find them on this list.
11. Taxi Rides

Cab companies and ride-sharing services in Argentina and Hungary began accepting Bitcoin for payments a while back. If you're traveling soon and wondering whether the city taxis accept Bitcoin, here's a full list of cities that support the cryptocurrency.
12. Gold
Tryna shine with some earth bling? JMBullion and Amagi Metals will receive Bitcoin and give you gold in return. coque iphone If you like they can also store the gold for you as a form of investment.
13. Handmade stuff on Etsy
If you like buying arts, crafts, and other niceties, there are about 100 retailers on Etsy who accept Bitcoin. Don't forget to buy some Bitcoin-inspired souvenir while you shop.
14. VPN Services
Want to view content online that's not available in your country or maybe you just want some extra security while you surf the web? ExpressVPN and PureVPN will offer those services in exchange for Bitcoin. PureVPN began accepting Bitcoin in 2013 while ExpressVPN opened up to Bitcoin in June 2014.
15. Lessons on Treehouse
Treehouse is one of the most popular sites to learn programming. The service started accepting Bitcoin in 2014 although it doesn't have any blockchain-related services.
16. An Apartment in Dubai
We saved the best for last. The Aston Plaza and Residences in the Dubai Science Park allows unit purchases in Bitcoin. The current price is pegged at 9BTC and the official site says the price changes based on Bitcoin's market value.